Icons at St Alban's
19 Jan 2019 2:00PM — 9:00PM
2 p.m. Painting Workshop
Led by Fr Gerry Sykes

An opportunity to try your hand at painting in the style of an icon.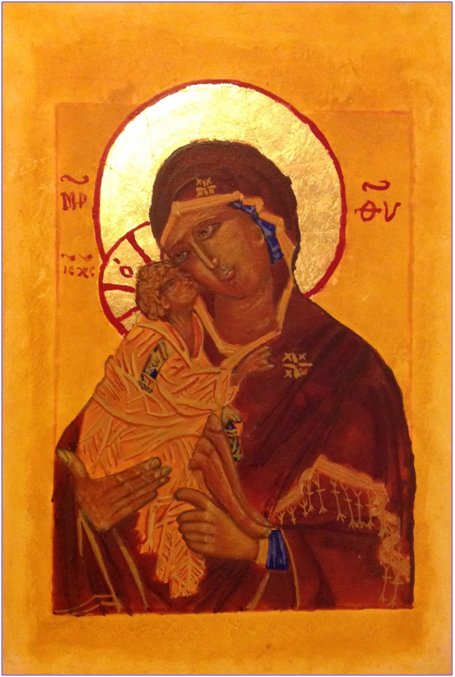 The paint will be acrylic but the design and colours will be traditional.

---
6:30 p.m. Friends' Supper

To book supper, please contact Amanda Cadman

E-mail: amandacadman@sky.com Phone: 0121 624 3865
Price: £7.00 including a glass of wine.

---
7:30 p.m. Friends' Talk by Fr Gerry Sykes:
Icons: Painted or written?
by Fr Gerry Sykes
A talk about Icon painting technique including preparing the boards, gilding and using egg tempera.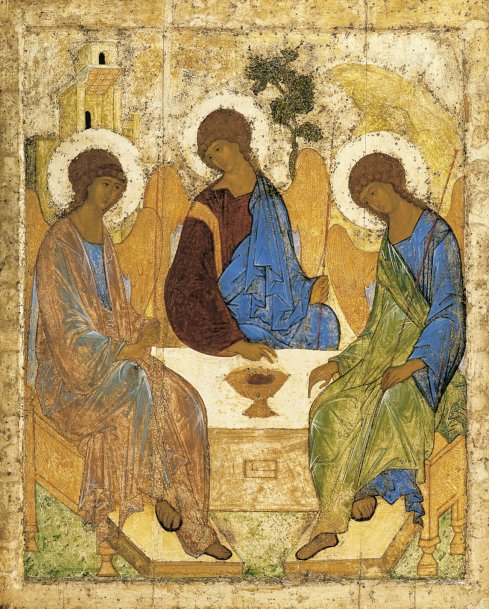 Rublev's Icon of the Trinity will be discussed to illustrate the symbolic use of colour, geometry and design in icons.
Back to events