An Interactive Plan of the Church of St Alban the Martyr
On devices with a mouse or other cursor, move it over the plan to see the name of each area or item. Some are links to further information and pictures.
This is plan still in development and more links will be added in future; for now some of the windows, the pulpit and the altarpiece or reredos in St Patrick's chapel are active links.
If your device has a large screen you can click here to view the whole plan in the full browser window. If not, you will need to scroll the window below.
To help you to orient yourself in the scrolling plan, here is a (non-interactive) plan of the church: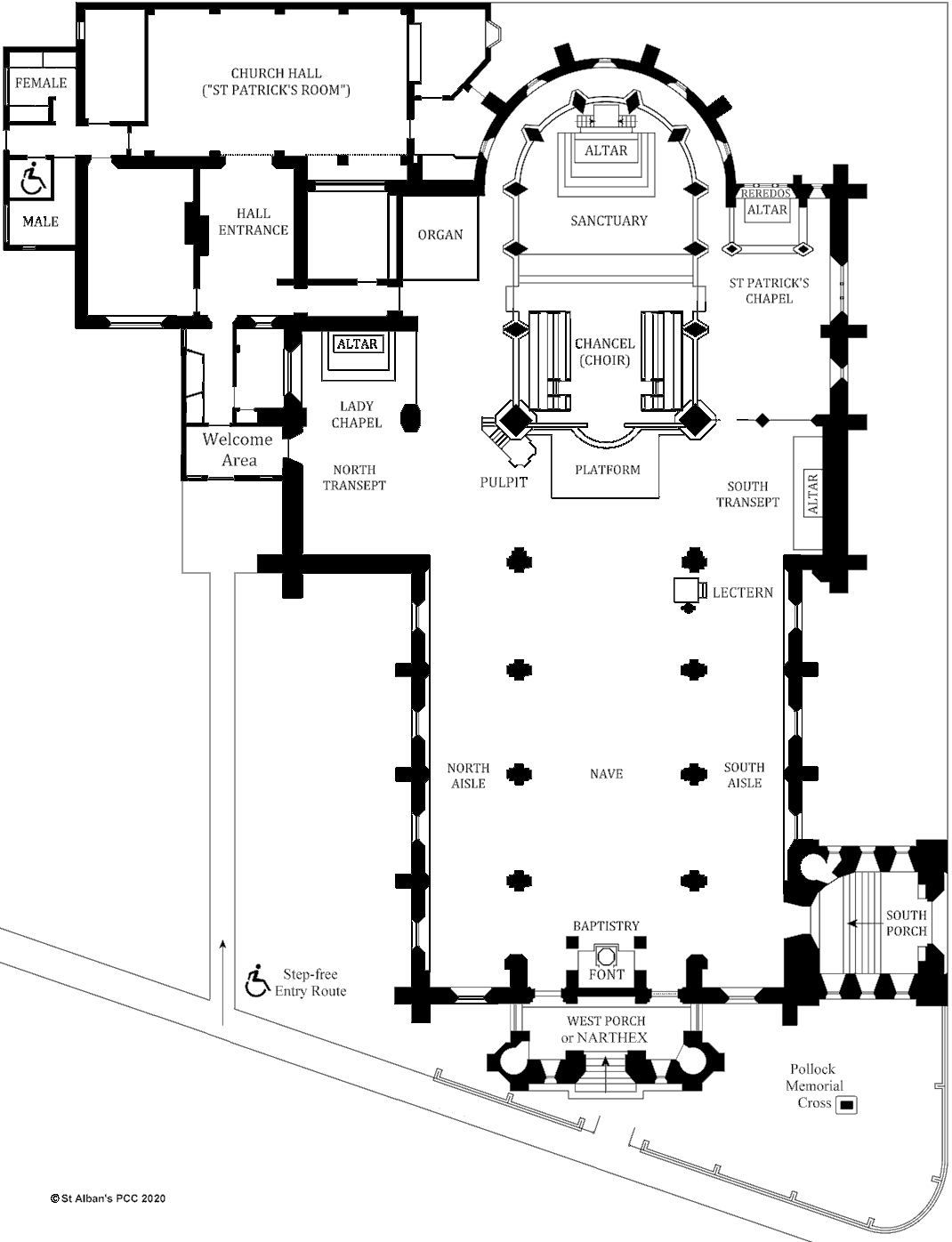 ---
This page is part of our project "Revealing St Alban's Hidden Heritage" supported by The National Lottery Heritage Fund.