Who are the Friends of St Alban & St Patrick?
We are members of the present congregation, former members who have moved elsewhere, members of other con-gregations and of none. What we have in common is an appreciation of the architecture of the church, or of its musical and liturgical traditions, or of its historic mission in Highgate. Many of us see a vital connection between these aspects of St Alban's life and we support the church and its life by our continued interest and prayer.
More practically we raise money through subscriptions and social events in order to extend the resources available to the Parochial Church Council to enhance the beauty of the church and its surroundings and to maintain and improve its facilities.
We generally hold Spring and Autumn fund raising events with a supper and speaker.
As we believe that the St Alban's community is larger and more diverse than the St Alban's congregation at any given time, we keep extra-congregational members in touch with the affairs and activities of the church. All members receive newsletters and notices of Festival Services, celebrations and other events.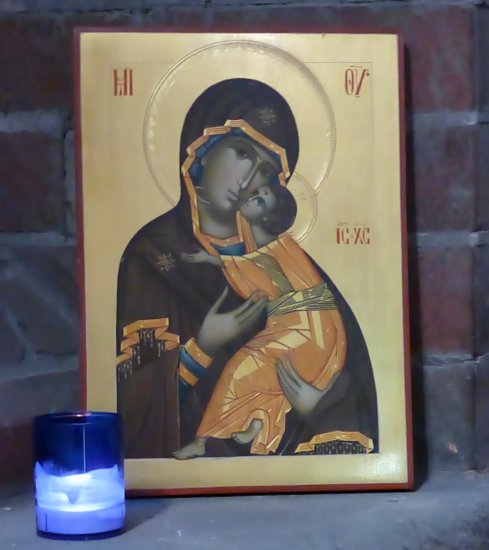 What have the Friends achieved already?
Since 1986 we have raised over £26,000.
We have restored:
Paintings of the Holy Family in the Lady Chapel; Our Lord, His Mother, St John and two Roman Soldiers in the South Transept; and St Peter in the entrance to St Patrick's Room
The ornate festal frontal for the Lady Chapel
The graves of our founders the Pollock brothers and our benefactors the Ratcliffs at Moseley parish church
The historic communion runner carpet
The C17th silver sanctuary lamp in St Patrick's Chapel (contributing one third of the cost)
Faded historic photographs including those of our founders the Pollock brothers
We have provided:
A dishwasher and a cooker in the church kitchen
A payphone (and we pay half the line rental)
The materials for the decorative hassocks in the Lady Chapel and St Patrick's Chapel
Handrails on the steps to the west door
Padded chairs with arms for use by the infirm
Flower tubs outside the church
A new church notice board
A new upright piano
A framed roll of past incumbents
Flower stands for church decoration
An icon of Our Lady
New entrance curtains for St Patrick's Room
Shelving for Food Bank storage in the South Porch
A Trolley for the Flower Arrangers and Food Bank
A Projector and Screen for St Patrick's Room
And contributed to the cost of:
A History of St Patrick's Church
Renewal of the Public Address System in the church
Improvements to the church garden
A New Notice Board for the West Front
Transport for a Joint Concert in the Church by pupils for St Alban's Academy and St Peter's Collegiate Church of England School in Wolverhampton
We also contribute regularly to the cost of refreshments provided after our St Alban's Day Mass.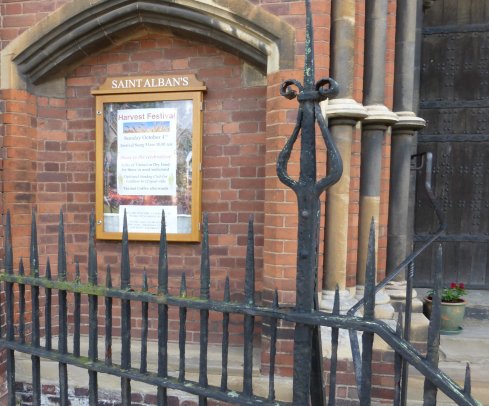 The Friends' Committee
President: Fr Gerry Sykes
Patron: Dame Rachel Waterhouse DBE
Chairman: Amanda Cadman
Secretary: Rachel Smith
Treasurer: Christopher Smith
Membership: Christopher Smith
Other Committee Members:
Dennis Clark
Edward Fellows
Maureen Fellows
Fay Wilson
Harry Daniels