Welcome ...
... to the website of the church of Saint Alban the Martyr — the Church of England parish church for all the people of Highgate, Birmingham.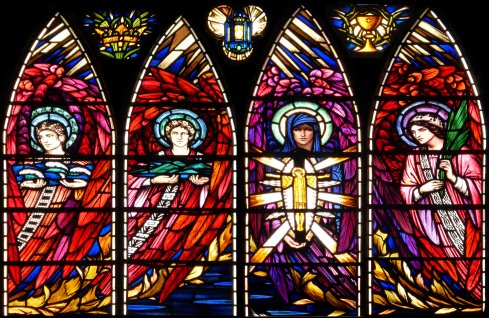 In normal times you are very welcome to join us for prayer any Sunday, or at one of our weekday services, whatever your background and whether you live within the parish or not.
However, following the advice of of the Archbishops of Canterbury and York all public worship is cancelled until further notice to delay the spread of the Covid-19 virus and the church is closed to visitors.
We have had to close St Alban's for worship and we must all stay at home for now, but that doesn't mean we can't worship together. Fr Gerry has made weekly videos of services and placed them on Facebook or YouTube. You can find the videos here: Service Videos.
Fr Gerry has also made sone videos of interfaith meditaiones for Ark St Alban's Academy. You can find these meditations here: Interfaith Videos.
A Prayer for the Covid-19 Pandemic, from the Church of England:
Keep us, good Lord,
under the shadow of your mercy
in this time of uncertainty and distress.
Sustain and support the anxious and fearful,
and lift up all who are brought low;
that we may rejoice in your comfort
knowing that nothing can separate us from your love
in Christ Jesus our Lord.
Amen.
Further prayers here: for the Viral Pandemic from the Church of England.
Visitors since 11 June 2015
Visits since 11 June 2015


Find us on Facebook