Welcome ...
... to the website of the church of Saint Alban the Martyr — the Church of England parish church for all the people of Highgate, Birmingham.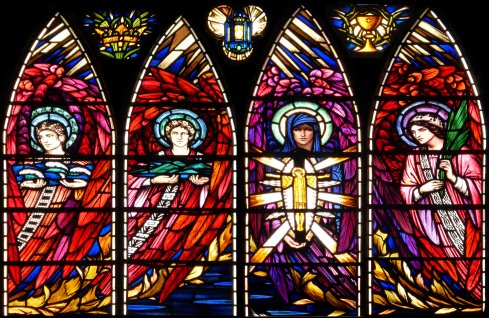 Church Open for Sunday Worship
The church is now open for a socially-distanced Mass at 10:00 a.m. on Sunday mornings. At this we are taking special measures to minimise the risk of spreading Covid-19 between worshippers.
For full details please read this: http://www.saintalban.co.uk/covid/.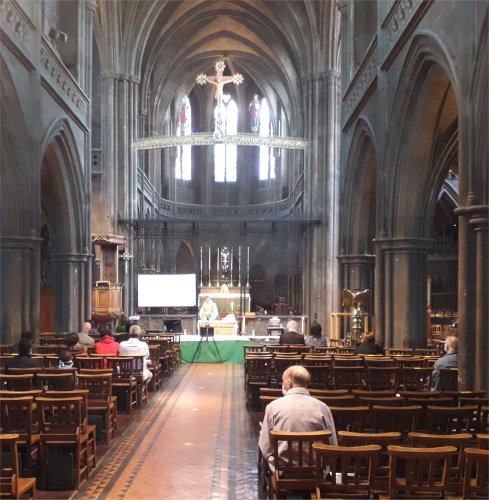 We hope to stream the service live through Zoom for the members of our congregation who are unable to attend (for an invitation link please contact Fr Gerry).
While the church has been closed Fr Gerry has made weekly videos of services and placed them on Facebook or YouTube and will continue to post videos of the Sunday services. You can find the videos here: Service Videos.
We do not plan to resume weekday services at this time, nor are we able to restart our programme of open days when the church is open outside service times for heritage visits.
At present the church is covered in scaffolding as we are renewing the roof and providing an improved step-free entrance with the help of a grant from the National Lottery Heritage Fund.
Fr Gerry has also made some videos of interfaith meditaions for Ark St Alban's Academy. You can find these meditations here: Interfaith Videos.
A Prayer for the Covid-19 Pandemic, from the Church of England:
Keep us, good Lord,
under the shadow of your mercy
in this time of uncertainty and distress.
Sustain and support the anxious and fearful,
and lift up all who are brought low;
that we may rejoice in your comfort
knowing that nothing can separate us from your love
in Christ Jesus our Lord.
Amen.
Further prayers here: for the Viral Pandemic from the Church of England.
Visitors since 11 June 2015
Visits since 11 June 2015


Find us on Facebook