At present the church is normally only open for visitors to view immediately before and after services and at advertised times on Heritage Open Days in the autumn. We hope to introduce regular monthly open church times later this year. If you wish to arrange a visit for a group, please contact one of the churchwardens Chris Smith (Phone: 0121 471 1301; E-mail: chris.smith-sammons@blueyonder.co.uk) or Fay Wilson (E-mail: faywilson@clara.net).
At present there is still plenty of free parking space for visitors near the church on Stanhope Street and Conybere Street, although the City Council currently plan to allocate most of the frontage around the church to local residents next year with very limited pay-and-display parking opposite the church.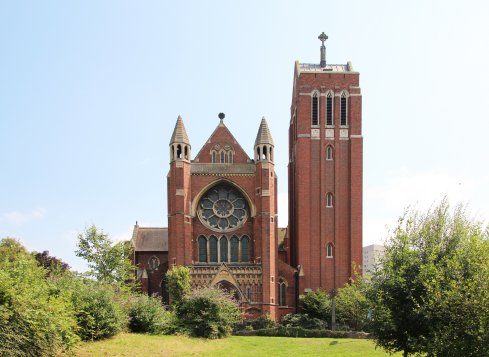 St Alban's Church is Member of the Birmingham Heritage Forum.
You can view the latest leaflet as a PDF or in flip format.