The scaffolding to provide access to the roof of the South Transept is taking shape. This will be the first area in which the life-expired Victorian tiles will be replaced as part of the renewal of the whole church roof. The replacement work this summer also includes the lower roofs of St Patrick's Chapel, the ambulatory round the apse at the East end of the church and the organ loft on the other side of the church.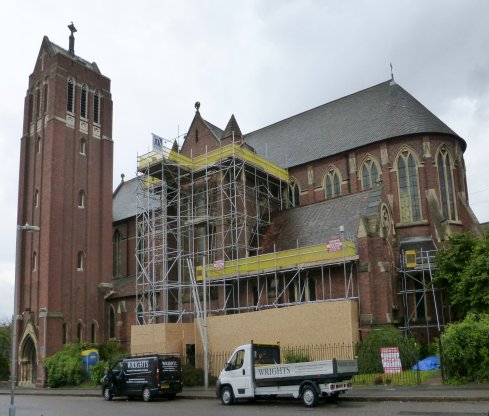 This work is part-funded by a grant of about £85k from the Listed Places of Worship: Roof Repair Fund, together with VAT refund and a contribution of about £20k from our own Restoration Fund.
See this news item for more details: Renewal of the Church Roof.