Improved Step-free Access — October 2020
At the start of October the partition to provide a door between the the cloister lobby and the corridor to the hall and vestries was under construction.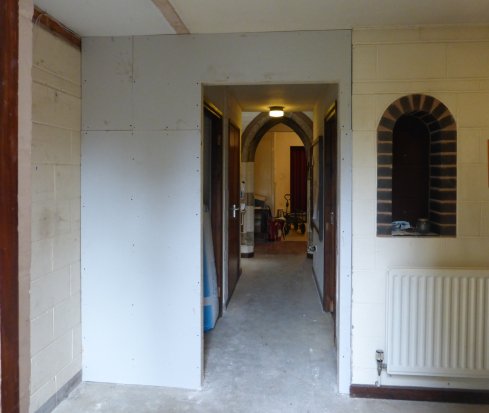 New Doorway from the Cloister Lobby to the Cloister Corridor 5 October 2020

And a new cleaning cupboard was being created, using the doors and frame from the original cupboard to match the adjacent candle cupboard.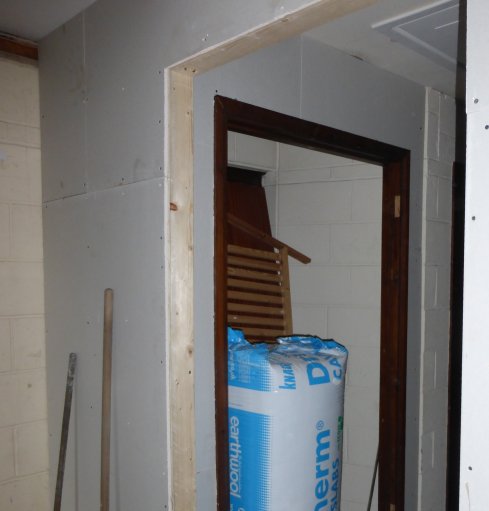 The New Cleaning Cupbaord Takes Shape 10 October 2020

When the cloister extension was built in 1984, no access was provided to the roof space, so the opportunity has been take to add a hatch, as access is needed to make changes to the wiring and to update the loft insulation.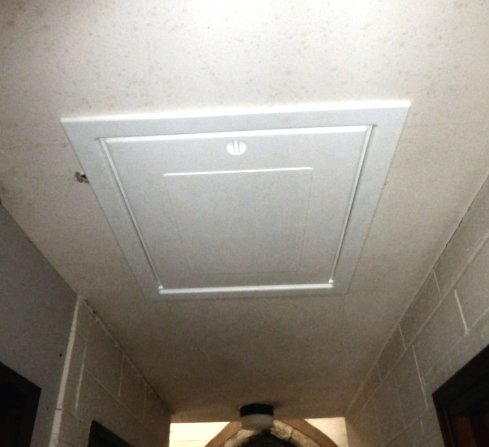 The New Loft Hatch in the Cloister Corridor 10 October 2020
Work had also began on repairing the stonework of the doorway from the cloister lobby into the north transept of the church, which is to be the principal entrance from the cloister lobby to the church. This was an exterior doorway from the opening of the church in 1881 until it was enclosed in the cloister passage when the church hall was added in 1984.
Fr Underhill outside the North Transept Door 1911-1923
A hundred years of polluted air and rain had taken their toll of the stonework, and several pieces required replacement, while the rest badly needed cleaning.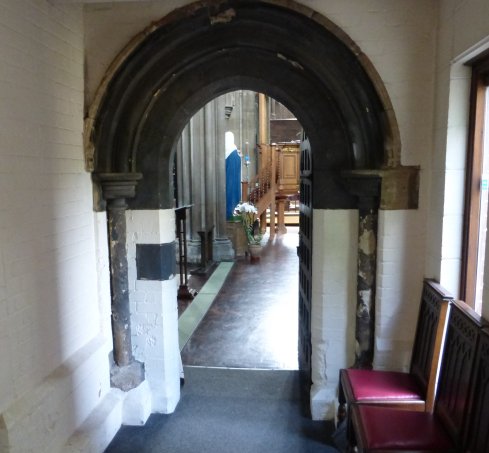 The North Transept Doorway 19 July 2020
Here we see the columns on either side of the doorway and several pieces of the hood moulding removed, with one new piece in place: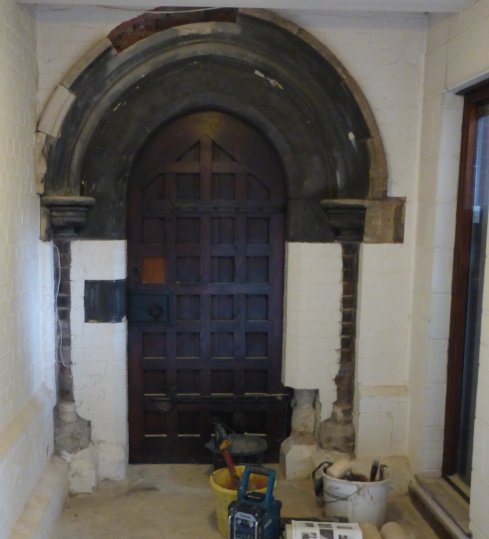 The North Transept Doorway under Repair 5 October 2020

The new pieces of Bathstone had been prepared off site.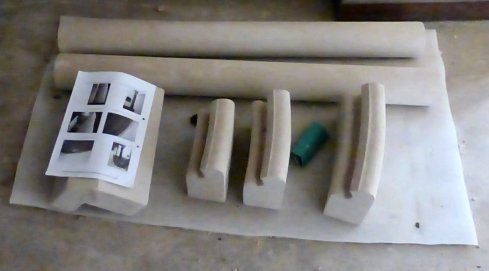 New Stones for the North Transept Doorway 4 October 2020

By the 7th of October, the new sections of moulding above the doorway were in place and, as a test, the bottom voussoir of the arch had undergone one round of cleaning treatment, removing much of the grime.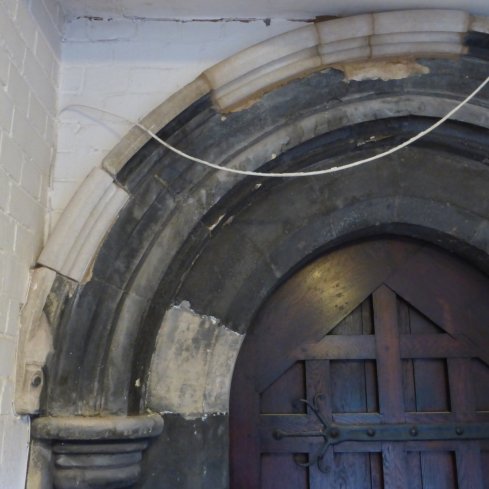 North Transept Doorway Detail 7 October 2020
By the 10th of October, the whole of the stonework of the doorway had received a round of cleaning. The voussoir that had now undergone two rounds of cleaning was looking very clean and showing that the new stone was a good match for the old.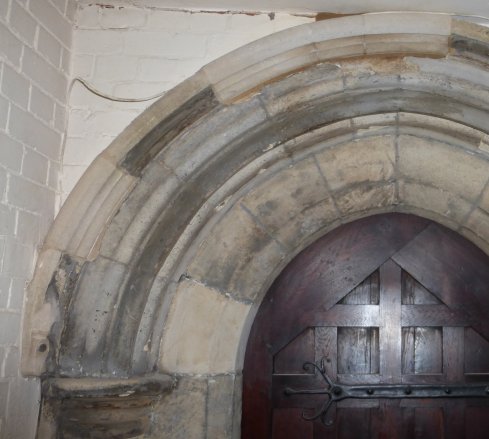 North Transept Doorway Detail 7 October 2020

By the 15th of October the stonework had received two rounds of cleaning treatment and was looking much more uniform although a few areas still needed some attention to remove a residual black crust.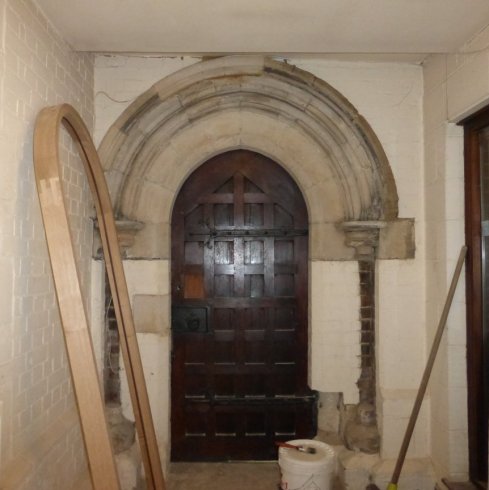 North Transept Doorway 15 October 2020

The frame for the new glazed door that will sit within the arch had arrived. This will allow a view into the church from the lobby when the Victorian door behind is left open.
---
More photographs will be added here during October.
---
This page is part of our project "Revealing St Alban's Hidden Heritage" supported by The National Lottery Heritage Fund.