Phase II Roof Renewal — March – May 2020
---
This page is part of our project "Revealing St Alban's Hidden Heritage" supported by a grant from The National Lottery Heritage Fund, thanks to players of The National Lottery.

---
For details of preparatory work in January, including the felling of an ornamental cherry tree and cutting down of a privet hedge before the nesting season, see http://www.saintalban.co.uk/restoration/stepfreeaccess/.
Our contractors, Croft Building & Conservation Ltd., commenced work at the start of March 2020 with grubbing the roots of the tree and hedge, clearing the brash and installing a site hut.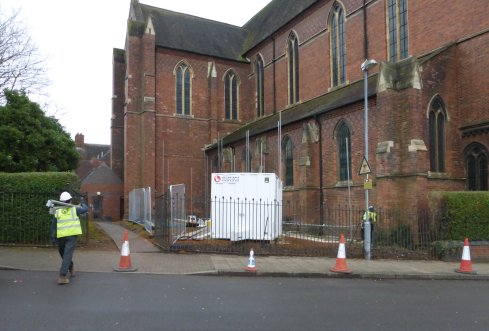 The Site Hut on the North Side of the Church, where the Cherry Tree once Stood.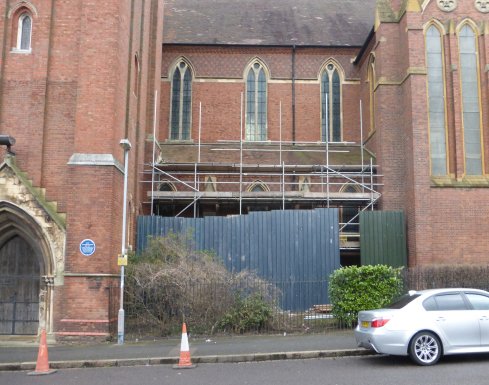 The First Scaffolding on the South Side of the Church.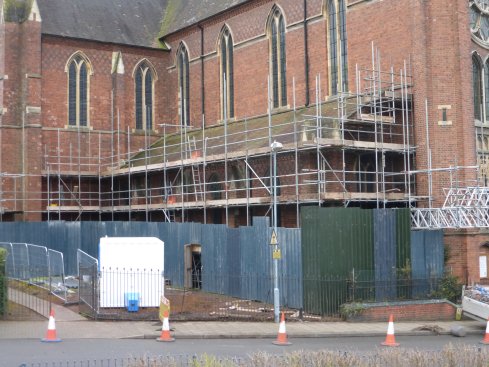 The North Aisle scaffolding 19 March 2020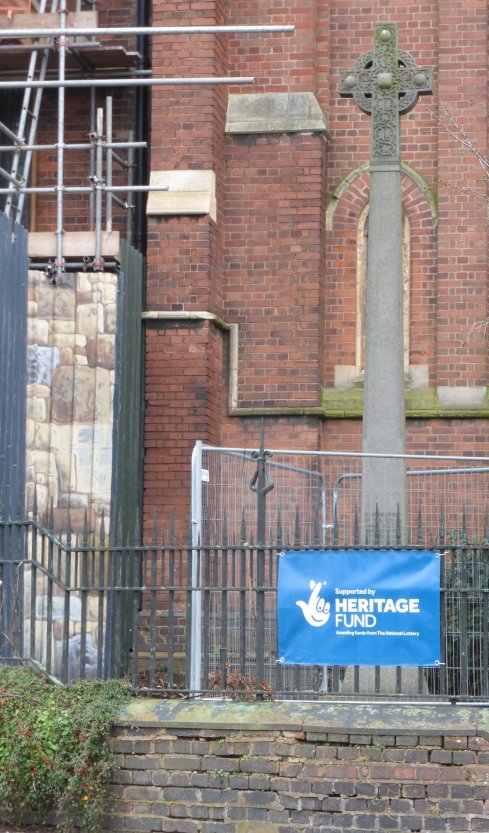 Protection around the Pollock memorial cross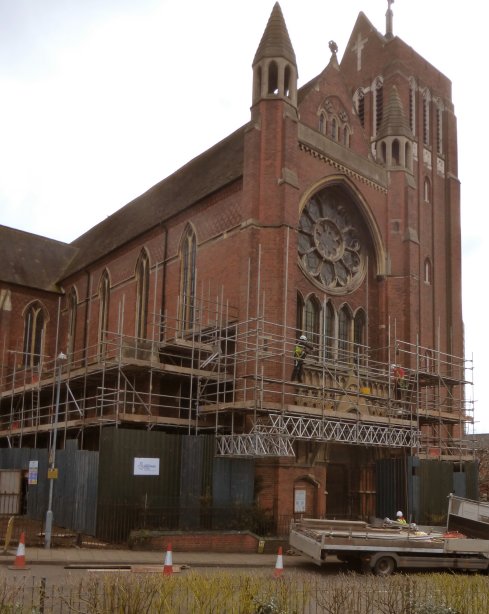 Cantilevered scaffolding at the west end 20 March 2020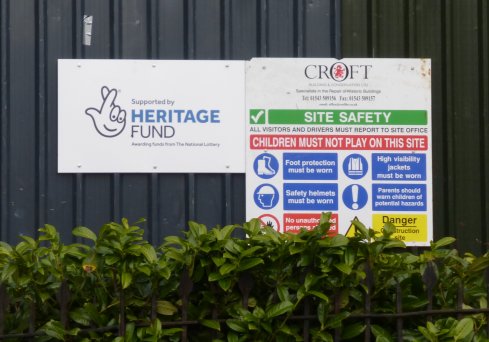 Construction boards on Conybere Street
All work was suspended due to the Covid-19 Epidemic from 24th March 2020 , with the site left secure and the south aisle roof waterproof.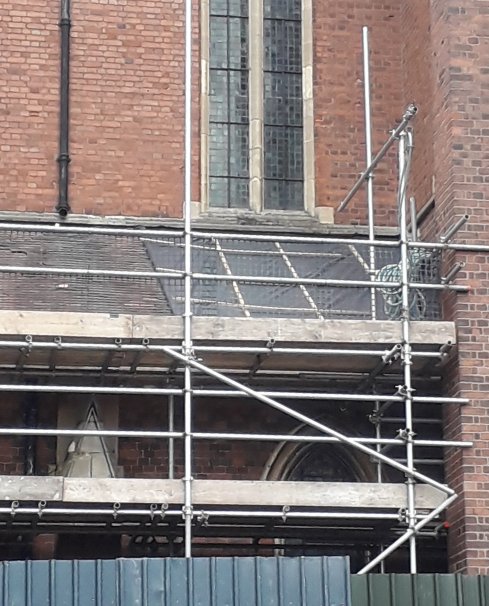 Temporary sheeting on the south aisle roof where work had reached six weeks before this picture was taken on 10 May 2020

---
Nine weeks passed before it was possible for work to restart on site with the facilites of the church hall in use instead of the site hut to assist in social distancing for Covid-secure working.
Read about the progress of the work during June here: http://www.saintalban.co.uk/restoration/roofrenewal2/june/