Phase II Roof Renewal — November 2020
By the 4th of November, the tiles were getting close to the top of the curved roof of the apse.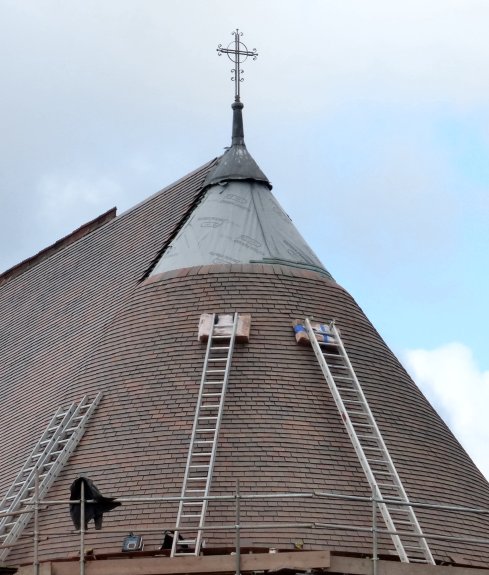 The Apse Roof 4 November 2020
By the 13th of November the roof above the apse was completed.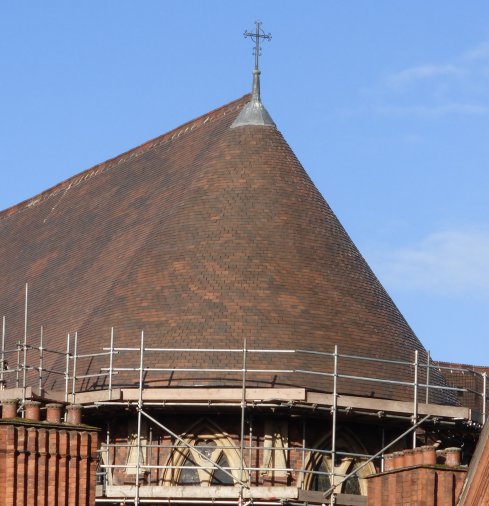 The Apse Roof Completed 13 November 2020
The whole of the high-level roof had now been renewed — Nave, Transepts, Chancel and Apse.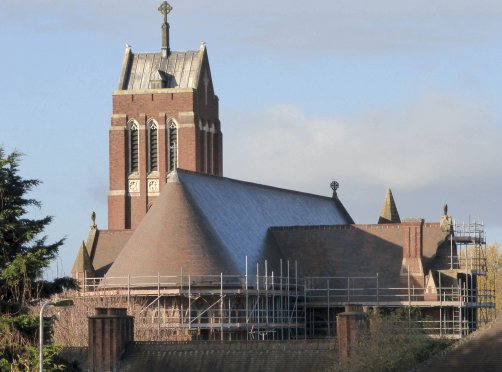 The East End 13 November 2020
Tiling the roof of the north aisle was well advanced, and an access from the internal balcony to the balcony above the west porch was being created through the bottom of one of the lancet windows. This will allow easier maintenance both for the drainage from the balcony and for the floodlights that are located on the balcony.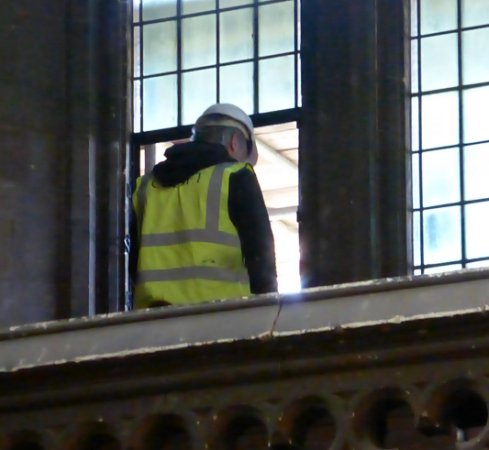 New Balcony Access 13 November 2020
By the 19th of November the scaffolding at the west end of the church had been lowered.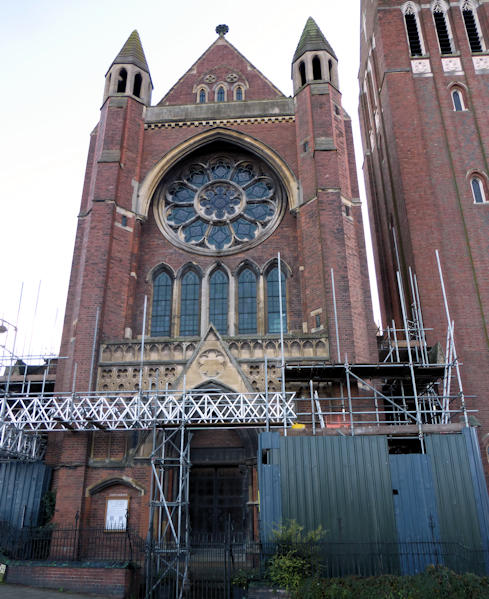 The West End 19 November 2020
And by the 25th of November the west end was free of scaffolding: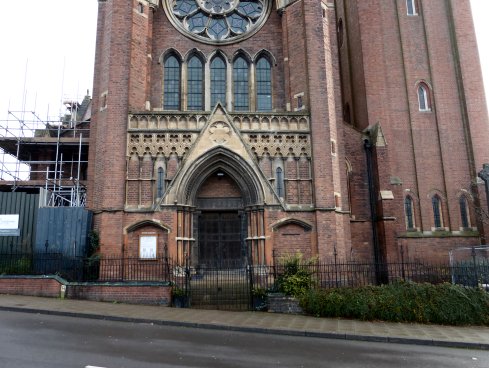 The West End Free from Scaffolding 25 November 2020
Return to October here: http://www.saintalban.co.uk/restoration/roofrenewal2/october/
---
This page is part of our project "Revealing St Alban's Hidden Heritage" supported by The National Lottery Heritage Fund.