Phase II Roof Renewal — October 2020
By the 4th of October, the first tiles had been added to the curved roof of the apse.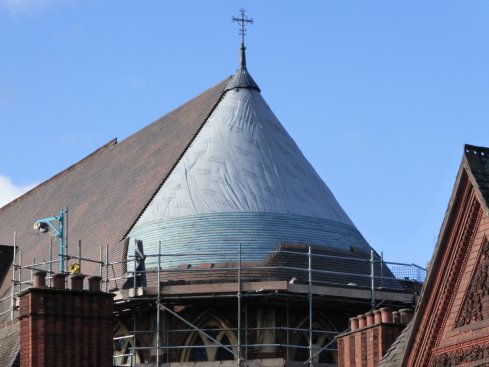 The Apse Roof from the South East 4 October 2020

The chimneys and ornamental brick gable in the foreground belong to the Grade II listed former Lench's Trust Alms Houses of 1879 by J. A. Chatwin, now St Basils Conybere Gardens, housing young people.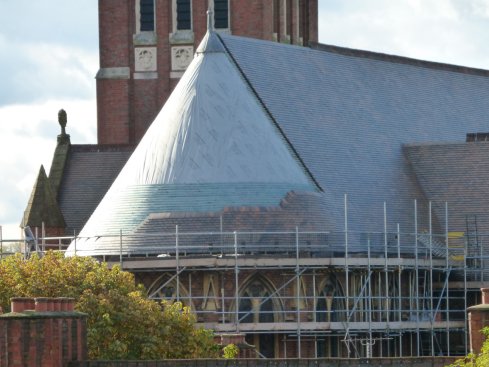 The Apse Roof from the North East 4 October 2020

By the 10th of October more of the apse roof was tiled.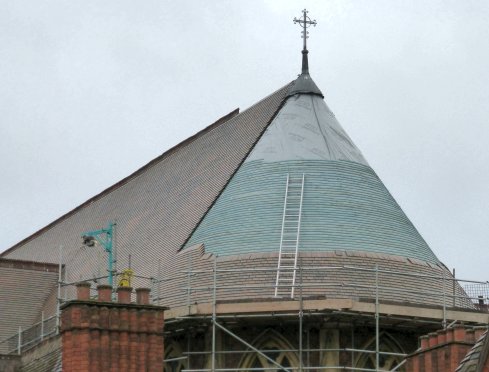 The Apse Roof from the North East 10 October 2020

Each row of tiles has to fit round the arc of a smaller circle than the row below it, but the tiles must still overlap all the gaps between the tiles in the row below. This is achieved using narrower cut tiles or wider 1½-width tiles at strategic intervals, as seen in the enlarged image below.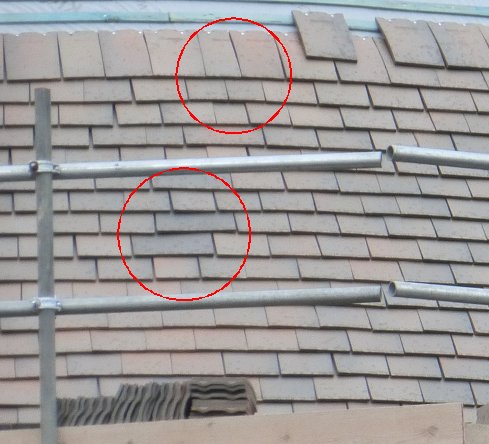 Apse Roof Detail 10 October 2020

The rest of the high-level roof was complete and the scaffolding that was above the south aisle had already been lowered to the level of the aisle roof to allow tiling to begin as soon as the apse was completed.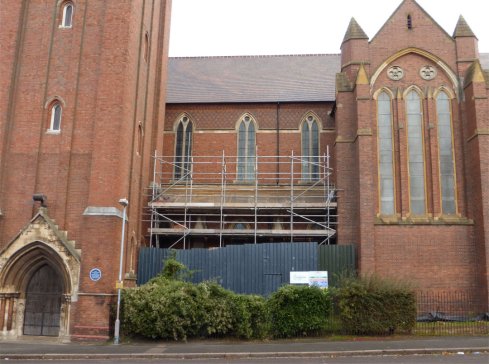 The South Aisle 11 October 2020

By the 19th of October, as Autumn coloured the trees, the tiles had covered the bottom half of the apse. Although the remaining area is small, it will require many more cut tiles as the curve tightens and may take a fortnight to complete.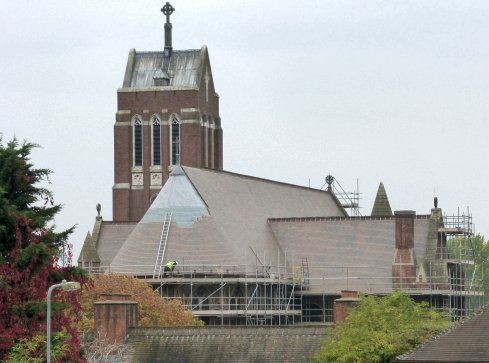 The Apse from the North East 19 October 2020
Return to September here: http://www.saintalban.co.uk/restoration/roofrenewal2/september/
---
More photographs will be added here during October
---
This page is part of our project "Revealing St Alban's Hidden Heritage" supported by The National Lottery Heritage Fund.