World War II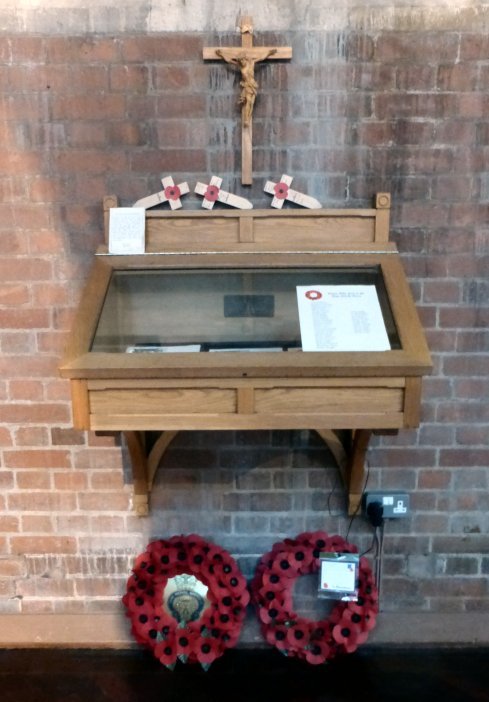 Remembrance Day 2020
We have the following list of those members of the armed forces from the congregation of St Alban's who fell in the Second World War:
Leslie Ainge
Frederick Glass
Stanley Hart
Bert Osborne
Arthur Powles
Ralph Reece
Frank Thomas
Horace Ward
Ernest Webb
George Wilson
Harry Yates
We have at present no list of civilians killed by bombing in the parishes of St Alban and St Patrick.
St Patrick's Church was damaged by incendiary bombs in August 1940, when the organ was destroyed and the choir stalls damaged, but wartime censorship means that there is remarkably little record of the war in surviving parish records.
We hope to add some pictures of bomb damage in the parish when permissions have been obtained.