Mary Visits Her Cousin Elizabeth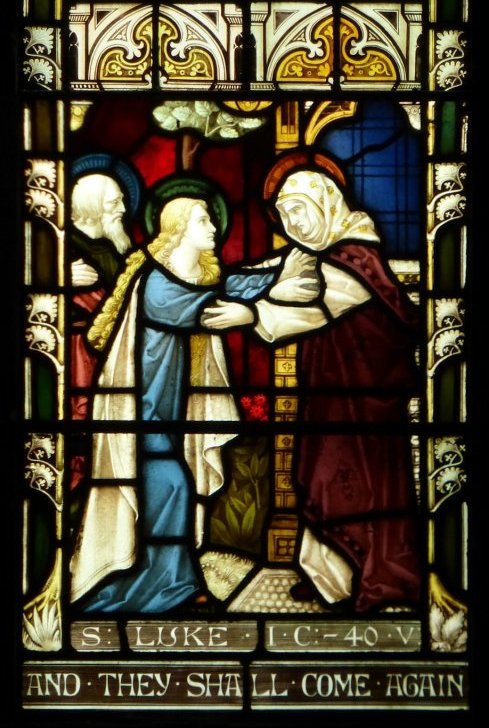 In this panel Mary salutes her cousin Elizabeth, mother of John the Baptist, having travelled to visit her. The quotation from Luke's Gospel, Chapter 1 verse 40, reads "And [Mary] entered into the house of Zacharias, and saluted Elizabeth. In the following verses Elizabeth in turn salutes Mary recognising her as the future mother of the Lord. Here we have another of the names of Anna Elizabeth Pollock.
Now view the upper right panel where the prophetess Anna witnesses Mary presenting the infant Jesus in the Temple.
---
This page is part of our project "Revealing St Alban's Hidden Heritage" supported by The National Lottery Heritage Fund.