The West Rose Window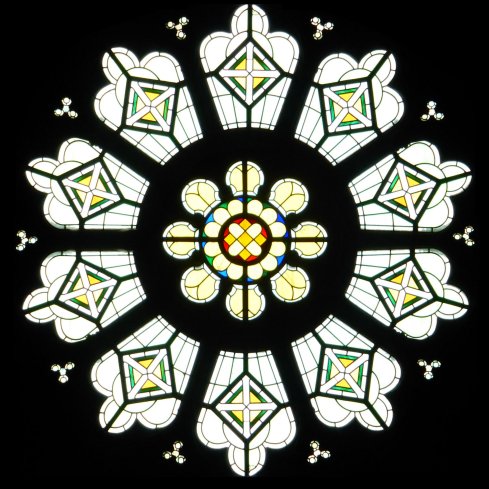 Until 1957 the west window had plain glass. The coloured glass was added when major repairs were made to the stonework of the window by architect Frank Osborne.
---
This page is part of our project "Revealing St Alban's Hidden Heritage" supported by The National Lottery Heritage Fund.