St Anne Teaching Mary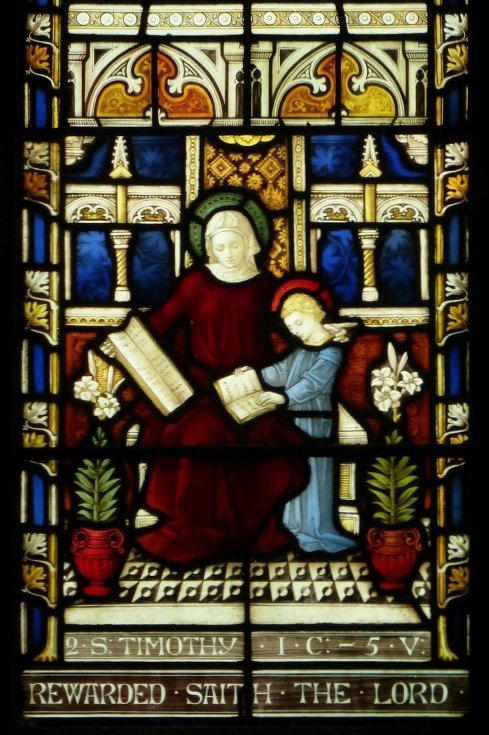 The scene in this panel strongly resembles scenes either of St Anne teaching her daughter Mary to read found in mediæval manuscripts and windows. St Anne teaching Mary fits well into the overall scheme of the window, as Anne is another version of Anna. However, the quotation from the Second Epistle of Paul to Timothy reads: "When I call to remembrance the unfeigned faith that is in thee, which dwelt first in thy grandmother Lois, and they mother Eunice; and I am persuaded that in thee also." It is not obvious how this relates to the scene in this panel; it may be a reference to the piety of the Pollock's mother and grandmother.
Next look at the lower right panel where Mary visits her cousin Elizabeth.
---
This page is part of our project "Revealing St Alban's Hidden Heritage" supported by The National Lottery Heritage Fund.